Welcome!
Thanks for visiting my site. I'm a writer, yoga teacher and noise artist.
You'll find my yoga classes and other events listed below. You can find out about my yoga background and philosophy here, my music here, and my writing here. Scroll down for latest information on upcoming shows, publications, workshops and classes.
Beasts and Creature July 13, 2022!
You can get the paperback and ebook here!
Beasts and Creature is also available at these cool local shops!
And these libraries!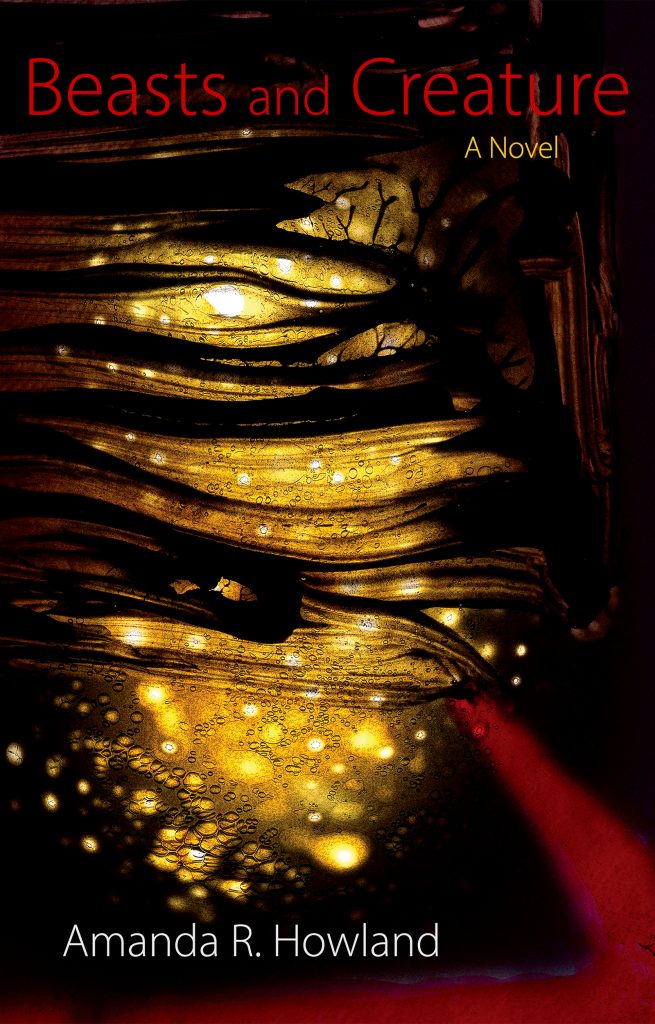 Margot has quit noise music, painting and friends so she can smoke crack and space out with her cat Clarence in a rented room while working by day as a nursing home housekeeper. Margot just wants to be left alone, but she gets sucked into the drama of her eccentric dealers, and after witnessing a murder, is pulled into a dysfunctional relationship with a charismatic and violent woman. Margot tries to break free and make a life for herself, but as other players close in and dark secrets come to light, she must choose between the killer she's grown to love, and a life of authentic relationships and artistic fulfillment.
Set in the grimy pre-smartphone days of Bush era Cleveland, Beasts and Creature could be called a mystic crime novel or a noise romance. Underground Rust Belt artists and enigmatic criminals run with Margot into darkness, often clutching at ghosts, sometimes slipping into radiance.
Beset by whiny, abusive exes and dueling crack dealers, a disenfranchised but self-aware artist struggles to stay alive and achieve her dreams in this lyrical, exciting tale. Bright, gentle, crack-addicted Margot is an utterly unique and compelling heroine to root for. Howland is an original, and this book is a crooked beauty.

— Clemintine Guirado

Cover art and design by David Russell Stempowski
You can get the paperback and ebook here!
Please contact me at Instagram @arhr108 or arhowland108@gmail.com if you are interested in discussing ways to pressure congress into passing climate legislation and ways to grow a more beautiful future.
I teach three classes at Firehouse Yoga. I love this studio. The owner, Nicole, cares deeply about making yoga accessible for everyone. She offers a sliding pay scale, pay what you can, no questions asked, as well as affordable monthly memberships. She's just hired a bunch of excellent new teachers to expand the already diverse class offerings. This is not a cookie-cutter studio. All bodies are welcome.
Check out the schedule, and you'll see all kinds of classes, including a chair class, a Downward Doom class, some more vigorous styles, as well as many beginner classes. My classes tend towards awareness, contemplation and creativity for all levels of experience. I offer La Mer Yoga Tuesdays at 6:00, Basics Thursdays at 6:00, and Forest Moon Yoga Thursdays at 7:30. All classes are available either online or in studio with comprehensive safety precautions. You can check out class descriptions below.
CITY/RUINS: ART IN THE FACE OF INDUSTRIAL DECAY
This 2010 film by my dear friend Stephen Petrus is now on Youtube. He didn't post it, but he will allow it since he's out of copies to sell anyway. So, check it out if you get a chance! I was lucky enough to participate (though I was having a rough night the night of my interview, so I come across a bit flaky) along with my (then future ) husband Mitch, my brother Wyatt and many of my best friends. It's a fantastic time capsule of what was going on in noise in Cleveland at that time, the time I was most active that felt like a natural climax of things we'd been working on for many years. There are performances and interviews by over 20 diverse artists. Check it out!
WORKSHOPS 2023
Forest Moon Yoga Workshop – recurring seasonally in March, June, September and December
Sign up here!
Yoga magick for artists, pagans, performers, witches, caregivers, writers, anarchists, introverts, musicians, activists, tantrics, permaculturalists, lovers of the earth and everyone!
This workshop is the full version of the weekly Forest Moon Yoga class. In addition to exploration and play with various yogic practices such as asana (body work), pranayama (breath/energy work), mudra (hand postures), visualization, and meditation, we will include writing exercises and optional shared reflection and conversation.
Appropriate for anyone who wants to deepen their intimacy with the respectfully applied art and magick of yoga. Maybe you would like to learn new contemplative practices, or maybe you have a creative project or challenge you can bring to the workshop. My intention is for you to leave the workshop filled with peace and inspiration, enthused to further contemplate and create with your newly unearthed insights.
You can sign up here, and here you will find descriptions of other classes at Firehouse Yoga.
I occasionally post stories, essays and sometimes interviews, poems and other things. I will be publishing my novel Beasts and Creature in May 2022.
Please feel free to subscribe or reach out. (If you sign up for the newsletter, please check email folders such as Spam, Promotions, etc. because this is a new site, so often my newsletters end up there–thanks!)
I want to mention that a lot of pictures on this site came from one of my favorite places, …Now That's Class! in Cleveland.
CLASSES
FOREST MOON YOGA Forest Moon Yoga is a peaceful class intended to help students discover bliss, balance the mind-body, and learn how to tap powerful inspiration. The pace is gentle enough for beginners and also engrossing enough for experienced students. People are invited to come to class in their wholeness, complete with joys and sorrows, agitation and curiosity. The class begins with breath work, visualization, and meditation. Next, students are guided to feel into their bodies and allow their breath to lead them through gentle movements that bring ease and sensation to embodiment before returning to meditation. By alternating between movement and meditation, people can find peace and clarity in their thinking and feeling selves. Nature is an important element of the class. Forest imagery in harmony with the cycles of the moon is weaved throughout the practice. Students can use these methods in their lives to help ride out anxiety or cultivate their artistic power. Forest Moon Yoga is a holistic experience that leaves the body, energy and mood glowing with loving awareness. No prior yoga experience needed. Sign up and more information.
LA MER YOGA is an all-levels class composed of small waves of movement, stillness and meditation. Cycling through repetitions of dynamic asanas, static asanas and inward practice allows a comprehensive massage of the body and mind. Returning again and again to brief periods of meditation allows greater access to this state of mind in daily life. Visualization and music are used to inspire the inner life. Stillness and silence bring us to a blissful state of truth in being. Students may at times feel as if they are gently swimming on their mats. Sensing into the body and breath, students are free to experience and digest whatever feelings arise, and hopefully come to a residing place of joy.  Sign up and more information.
BASICS is essential yoga for those new to the practice or for anyone looking to cultivate the habit of awareness and movement.
YOGA MAGICK WITH AMANDA AT THE CHAMBER This class in on hold for now–if Emma from the awesome Black Market Records creates a Yoga series in the future, I would love to teach Noise Yoga. <3 Check back for updates!
PRIVATE CLASSES ALSO AVAILABLE
Corner of the Sky Books and Beyond 2151 Broadview Rd, Cleveland, OH 44109 Because of the pandemic, the salon is also on hold. However, this wonderful bookshop and the Buckland Museum of Witchcraft and Magick next door are open, so please put on a cool mask and check them out!
2023 SHOWS and RELEASES
2022 SHOWS and RELEASES
Friday, July 1, I played a solo set opening for Unguent, along with Bbob+J. Guy and Some Symbols at the Little Rose Tavern.
Wednesday, May 25, I'll be playing Ann B. Klorox again – this time at No Class. This will be my first gig at Class since Paul moved away and Emma took over – really looking forward to it. We will be opening for Cloud Rat (Michigan grind) as well as a bunch of other weird and heavy bands: The Body, Midwife, Orphaned and Griphook. 11213 Detroit Ave, Cleveland, 7pm, all ages, $15.
Wednesday, April 20th, I'll be playing with Ann B. Klorox at the Little Rose Tavern, 14206 Lorain Ave in Cleveland. First show in two years! I think the show starts around 8, and there is no cover, but people can bring cash if they want. Also playing will be punk band Show Pink, who I have been enjoying all week. I look forward to playing with Kristen again and checking out the Little Rose, which I've heard is a very sweet place. The show is an art opening for paintings by Sadie Lee. I love paintings+noise+punk! (adults only for this gig)
TO KNOW HOW IT WILL END by Murderous Vision — contributed vocals and lyrics on "Turpentine Blood" vinyl DIFFICULT INTERACTIONS March 2022 (rerelease of DANVERS STATE RECORDINGS 2015 tape)
2021 RELEASES
First year since, I believe 2001 that I did not play a show!
But–I had one song come out. "Eidetic Amnesia" by Fascist Insect (my husband's band since 2007–I've been a member since about 2014, but FI has been on a break since 2018. I'm glad he is planning on getting some stuff going in 2022!) "Eidetic Amnesia"came out on a Bandcamp comp called NOISE MEMORY = SHORT MEMORY released by Cleveland Weirdo Compilations. Check it out here! The comp is packed with sweet tracks by friends.
2020 SHOWS and RELEASES
August 2020: CABIN FEVER CLEANSED MY MIND vol. 2 CD on Chocolate Monk. "Forest Panther"
July 2020: MEETING DR. ANCIENT cassette and digital on Unifactor
I'm really grateful to have had the experience of creating this tape as part of a Unifactor batch of releases including awesome tapes by Whisker and my old friend Nate Scheible. Check out the Unifactor Bandcamp for their tapes as well. My brother recorded and mastered Meeting Dr. Ancient and did a great job as always focusing on monster volume and depth, and my good friend and one of my favorite artists, David Russell, did the artwork for all three tapes. 2020 has been a hard lonely year, so it has been good to feel connected to these friends through this project.
"Dark mystic and interdisciplinary artist Amanda R. Howland presents us with four tracks of simmering intensity on Meeting Dr. Ancient. Howland seethes in spirals of increasing intensity, moving from amplified voice into layers of disorienting vocal confusion that eventually get overtaken by blasts of crude electronics. Harsh but metered, these pieces build slowly and roll in waves of tension, creating the sense that a sinister unseen force is looming. Sixteen-minute closer "Meet Me In The River" runs itself slowly through a wringer of sickly low frequencies that bloom into concussions of evil, unrelenting noise. Making it through to the other side feels like an unholy baptism."
-Fred Thomas
Here are some cool reviews of Meeting Dr. Ancient! Check them out, and you'll also get turned on to some other cool releases. SLUG Magazine Best Experimental Music on Bandcamp: August.
SOLO as ARH at Yellow House with SUNK HEAVEN, DUECE AVE and LEY LINES
March 5, 2020 9:00 PM, $5-10 bucks for touring artists
Yellow House–email amandarosehowland3@gmail.com for address
PIZZA NIGHT ON TWITCH
July 13, 2020 9 pm twitch.tv/apizzanight
Drunk Transaction
Madalyn Merkey
Amanda R. Howland
Forest Management
Fundraiser for Thurgood Marshall College Fund! (Dollar for dollar donation match!)
I had some other cool gigs lined up, but all are cancelled. Check back for online shows or other updates. I anticipate a couple releases in 2020.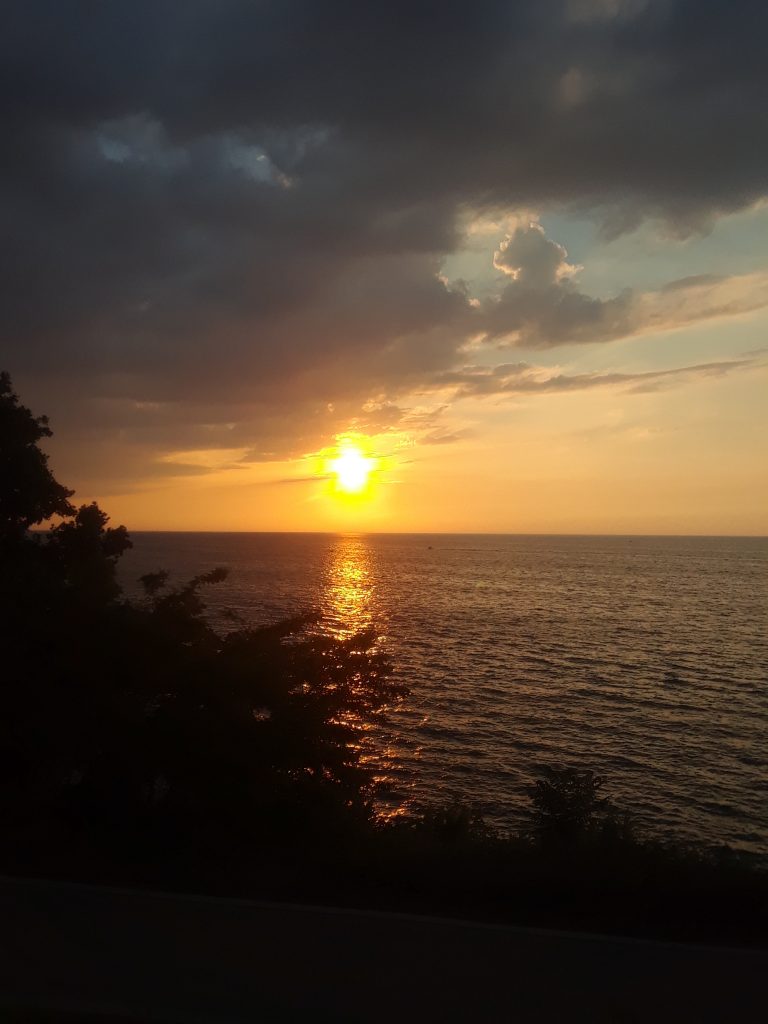 "I remember my first visit with my guru. He had shown that he read my mind. So I looked at the grass and I thought, 'My god, he's going to know all the things I don't want people to know.' I was really embarrassed. Then I looked up and he was looking directly at me with unconditional love."
"The universe is an example of love. Like a tree. Like the ocean. Like my body. Like my wheelchair. I see the love."— Ram Dass