Welcome!
Thanks for visiting my site. I'm a writer, yoga teacher and noise artist.
You'll find my yoga classes and other events listed below. You can find out about my yoga background and philosophy here, my music here, and my writing here.
Obviously, all events are on hold due to the pandemic. I don't have any streaming or video classes or performances at the moment, but I encourage you to check out what online classes your local yoga studio is offering as well as check out live performances people are doing from their homes or other online yoga, music and writing. I'll update if I develop any content like this and look forward to working with you when it is safe to do so. Stay safe and healthy!
I occasionally post stories, essays and sometimes interviews, poems and other things. I'm working to publish my novel Beasts and Creature and revising my second novel Don't Fear the Night Duende! Please feel free to subscribe or reach out. (If you sign up for the newsletter, please check email folders such as Spam, Promotions, etc. because this is a new site, so often my newsletters end up there–thanks!)
I want to mention that a lot of pictures on this site came from one of my favorite places, …Now That's Class! in Cleveland.
CLASSES
FOREST MOON YOGA I'm in the process of developing a weekly class in Lakewood that will include meditation, visualization, breath work and poses intended to heal and connect people with their essential nature. Expect inspiration, joy and clarity, always with love. Check back for details on the time and location of Forest Moon Yoga. There will likely be a workshop/salon after some classes for people to share tea and ideas and apply yogic practices to art, writing, magick or performance. Forest Moon Yoga is for everyone.
YOGA MAGICK WITH AMANDA AT THE CHAMBER The Chamber 11814 Detroit Road, Lakewood, Ohio 44107 My class takes place periodically as part of the Chamber Yoga series on Sunday afternoons. Stop by the Chamber any Sunday afternoon for cool yoga classes set to music. (Times vary a little, inquire at this cool record store for more details: Black Market Records.) Magickal Yoga is a class for students of all levels. Gentle and clear enough for beginners, deep enough for experienced yoga students. We use movement along with yogic breathing and meditation exercises within a ritual intended to spark inspiration and generate visions. Ambient, noise and experimental music help us find a trance state. Bring a notebook, mat, blanket and any magickal tools. (We have extra mats on hand if you need to borrow). Drop in: $10
PRIVATE CLASSES ALSO AVAILABLE
LAST SATURDAY WRITING WORKSHOP AND SALON Corner of the Sky Books and Beyond 2151 Broadview Rd, Cleveland, OH 44109 Join us the last Saturday of each month for a free one hour workshop. We'll use meditative visualization practices to dig into our writing projects as well as discuss books and writing. Please bring a page of your writing to discuss and a notebook. Open to all genres. Feel free to jump in, no preparation required. This Old Brooklyn bookstore is a magical place!
2020 SHOWS
SOLO as ARH at Yellow House with SUNK HEAVEN, DUECE AVE and LEY LINES
March 5, 2020 9:00 PM, $5-10 bucks for touring artists
Yellow House–email amandarosehowland3@gmail.com for address
WITH SHADOWS AT MICHIGAN FLEA & SOUND BAZAAR 2020
MICHIGAN FLEA & SOUND BAZAAR
May 23, 2020
12pm-9pm
FREE
Virago
Sick Llama
Shadows
VOSP
Hogg
Bad User Experience
Slow Owls
Knox Mitchell
Steel Dangerous
Shingles
Stagnant Fluids
Yohimbe
FREE
Flea Market Vendors: Space is still available. Get in touch via FB Messenger or tympamumLLC@gmail.com
Tympanum is located at 4661 E. 9 Mile Road in Warren, Michigan.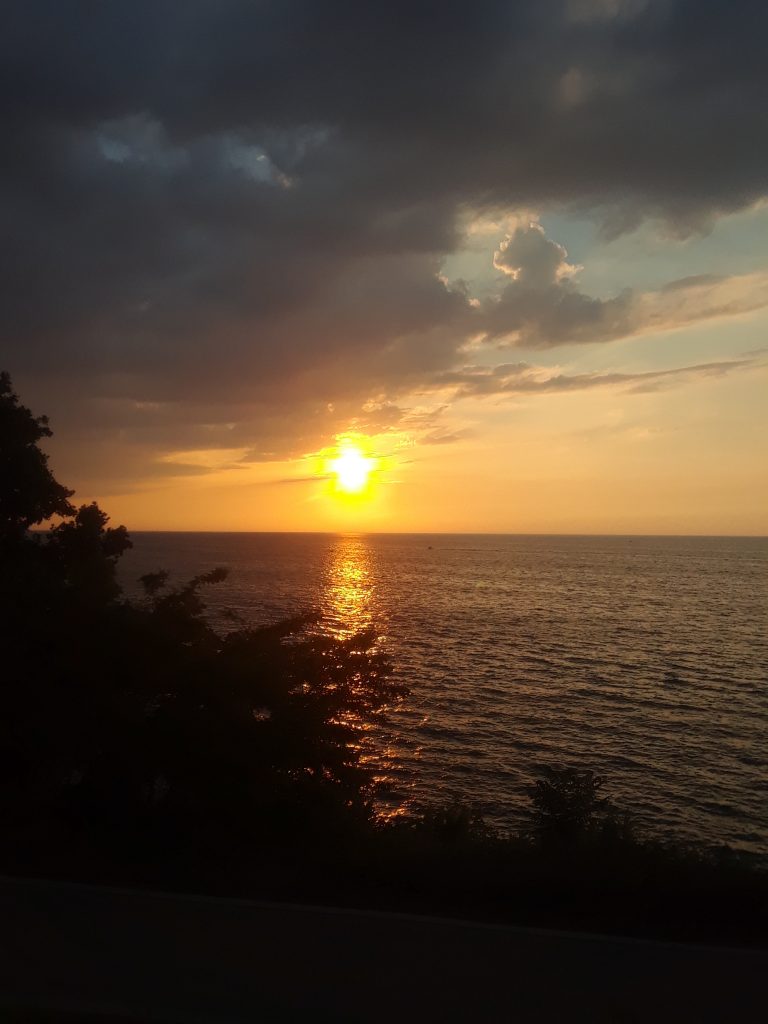 "I remember my first visit with my guru. He had shown that he read my mind. So I looked at the grass and I thought, 'My god, he's going to know all the things I don't want people to know.' I was really embarrassed. Then I looked up and he was looking directly at me with unconditional love."
"The universe is an example of love. Like a tree. Like the ocean. Like my body. Like my wheelchair. I see the love."— Ram Dass