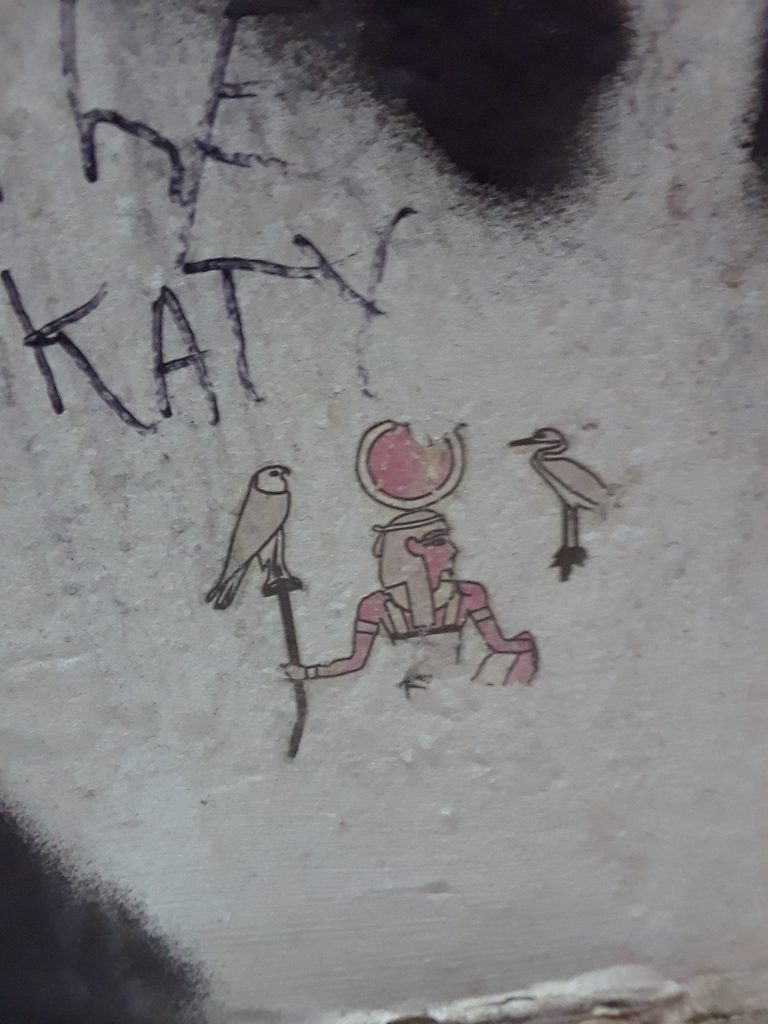 Amanda R. Howland, MFA, RYT 200
Classes
FOREST MOON YOGA AT FIREHOUSE YOGA Forest Moon Yoga is a peaceful class intended to help students discover bliss, balance the mind-body, and learn how to tap powerful inspiration. The pace is gentle enough for beginners and also engrossing enough for experienced students. People are invited to come to class in their wholeness, complete with joys and sorrows, agitation and curiosity. The class begins with breath work, visualization, and meditation. Next, students are guided to feel into their bodies and allow their breath to lead them through gentle movements that bring ease and sensation to embodiment before returning to meditation. By alternating between movement and meditation, people can find peace and clarity in their thinking and feeling selves. Nature is an important element of the class. Forest imagery in harmony with the cycles of the moon is weaved throughout the practice. Students can use these methods in their lives to help ride out anxiety or cultivate their artistic power. Forest Moon Yoga is a holistic experience that leaves the body, energy and mood glowing with loving awareness. No prior yoga experience needed. Sign up and more information.
LA MER YOGA is an all-levels class composed of small waves of movement, stillness and meditation. Cycling through repetitions of dynamic asanas, static asanas and inward practice allows a comprehensive massage of the body and mind. Returning again and again to brief periods of meditation allows greater access to this state of mind in daily life. Visualization and music are used to inspire the inner life. Stillness and silence bring us to a blissful state of truth in being. Students may at times feel as if they are gently swimming on their mats. Sensing into the body and breath, students are free to experience and digest whatever feelings arise, and hopefully come to a residing place of joy.  Sign up and more information.
YOGA MAGICK WITH AMANDA AT THE CHAMBER This class in on hold for now–if Emma from the awesome Black Market Records creates a Yoga series in the future, I would love to teach Noise Yoga. <3 Check back for updates!
PRIVATE CLASSES ALSO AVAILABLE
LAST SATURDAY WRITING WORKSHOP AND SALON Corner of the Sky Books and Beyond 2151 Broadview Rd, Cleveland, OH 44109 Because of the pandemic, the salon is also on hold. However, this wonderful bookshop and the Buckland Museum of Witchcraft and Magick next door are open, so please put on a cool mask and check them out!
Below you can learn more about my style, philosophy and background, but it's a bit long because I wanted to take the time to thoroughly articulate my experiences. The short version: I've been practicing various styles of yoga and mysticism since 2000, and I graduated from Yoga Central's 200-hour yoga teacher training in 2019. My classes include meditation, visualization and breath work along with asana (poses). I am developing a weekly class called Forest Moon Yoga that includes an hour of yoga practice followed by an optional complementary artist workshop.
Style
Yoga brings us home to our bodies with awareness and love. Yoga manifests as health in the body, but also as a return to our deeper hearts to connect with wisdom, peace and inspiration. Yogic communion with the heart is an end in itself. My classes incorporate visualizations inspired by nature, the season and the moon. All are welcome: beginners and experienced yogis, all bodies, all moods.
I'll share what you can expect from one of my classes. I design them with ritual intention. We usually begin in Sukhasana (happy, easeful sitting). Then we connect with the earth and our bodies in Savanna (flat on our backs) and witness our breath. We'll follow our breath through gentle asanas (poses) with the intention of fully inhabiting our bodies. We experience the soulful luxury of feeling from and loving our bodies. Sometimes asanaswith more heat and intensity will arise, but always with awareness and always accessible to beginners. Each asanahas a range of approach and depth. We visit silence, stillness and practice visualization throughout the practice in order to return to the inner space of peace and insight and connection to the heart-mind. We also practice pranayama(breath/energy work) and mantra(reciting sacred sounds). We complete the circle with a return to Savasana and finally to Sukhasana.
The composition of my classes is influenced by my experiences with general hatha yoga, tantra yoga, Kundalini yoga (I have enjoyed and been influenced by Kundalini yoga classes, but I am not a registered Kundalini yoga teacher), Vinyasa yoga, earth magick, shamanism, performing arts and seated meditation. Some classes are silent and some use music. I have offered classes that incorporate journaling. I am especially most grateful to my teachers at Yoga Central in Canton, Ohio for teaching comprehensive yoga with compassion, awareness and discernment. My teachers said that our most immediate connection to nature is our own bodies, and so each time we practice yoga, we can experience intimacy with nature.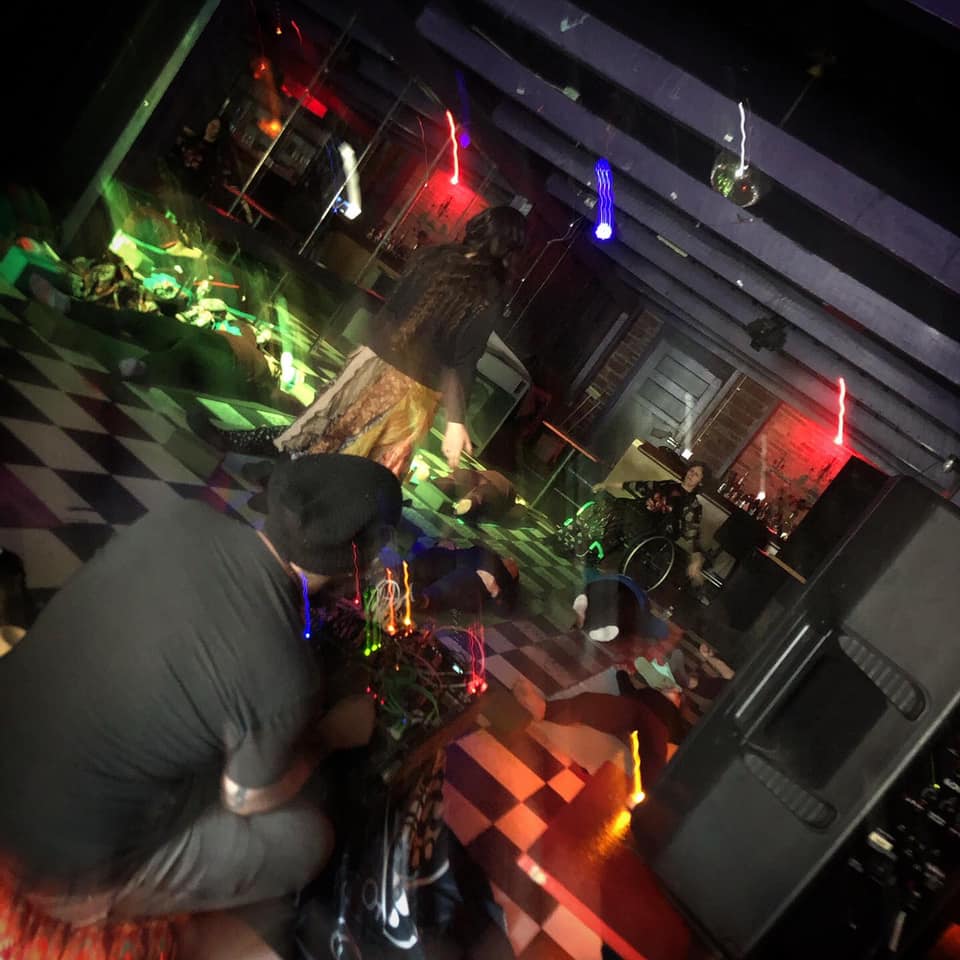 Thoughts on Yoga
Yoga is universal. Yoga practices are vast. Often students are drawn to yoga because they want to fix things that are wrong or perceived to be wrong in their bodies. Maybe the problem is an injury, but more often it's the way we look and feel in our bodies that we want to fix. The experience of practicing yoga reveals that there is nothing to fix. Yoga does help us feel good in our bodies and can heal the body, but the experience of yoga creates a feeling of acceptance and grace in the body that is a wonderful healing. Through practice, we understand that yoga is good for the body physically, but more fundamentally because it allows joyful return to our bodies. Yoga teaches us to love our bodies. Yoga allows us to fully inhabit our bodies and to be free.
We realize that yoga works through paradox, and that paradox must be experienced and can't be explained without clunky contradictions. One paradox is that the more we inhabit our bodies through yoga, the more we realize that yoga works on parts of ourselves that are beyond the physical and we realize the significance of those parts.
Yoga helps us find peace and understanding in the moments between sessions. It's important to take classes and work with teachers, but equally important is to cultivate a daily home practice. Even three minutes of seated meditation can plant the seed of a more expansive understanding and awareness.
Commit to a home practice for 40 days and see what happens. Develop a minimum amount of practice time balanced between asana, pranayama and meditation. Or commit to ten minutes of mantra a day. If you have to skip a day, accept it and begin again. I read a long time ago, and I've found it to be true, that as long as you don't go more than a day between practicing you can keep the feeling of the chain of practice going.
Yoga is nondogmatic. It can empower your spiritual or religious practice, but doesn't require or dictate any belief. Yoga is to be practiced and experienced. Study yogic philosophy, such as the Yoga Sutras of Patanjali, and you'll find that even the ethical precepts (yamasand niyamas) are not imposed from an outside authority but rather practices that one cultivates from within. For example, the first precept is ahimsa, or nonviolence. Ahimsais different from "thou shall not kill". Ahimsa is a choice. Ahimsacomes from the heart. Ahimsa is open to contemplation. What is violence? When is violence necessary? Is violence ever justified? In what ways to we commit violence through our body language or to ourselves?
Practicing ahimsa involves practicing compassion and opens the heart so that the desireto cause violence falls away.
The same can be said of the other precepts. The second is satya, truthfulness. This is not "thou shall not lie" but rather, be truth. Find the truth in the heart that is aligned with nonviolence and acceptance. Understand truth. Practice truth.
Yoga helps us awaken to experience. Yoga awakens the inner artist and lover.
Yoga includes numerous practices. Asanas are physical poses that work through the body, but also act on energy, mood and consciousness. Pranayama is breath work that alsoaffects energy, mood and consciousness. Meditation is the gentle release of stilling the mind. This is an end in itself beyond the very real physical and mental benefits of relaxation and it would be irresponsible and limiting for me to try to capture through description the gift of being in meditation. I'll just say that when the stuff falls away, there is a deep peace and connection.
Meditation practice without goals, aims, or striving is fundamental. Meditation has intrinsic value and is all the practice one truly needs.
However, we live in this rich and wild world, and some of us may wand to employ the meditative mind for active creation, healing, discovery and adventures in Mystery. Visualization and ritualized yogic practices can help us find clarity and inspiration. It's our birthright to learn through spiritual adventures. Going inward, using music and story and image, we can connect with our ancestors in caves, run with animals in the forest, swell our hearts to match the galaxy.
Mantra is another powerful practice. We create and experience sound together in order to clear the mind for meditation as well as immerse in various specific loving energies. Mudras are ritual gestures, usually hand gestures that are used in meditative practices to focus the mind/energy/heart in a specific way.
You might want to practice yoga as part of a healthy lifestyle. Yoga is the best foundation for health. I've found that practicing yoga naturally leads to a renewed awareness of what we put in our bodies and what we do with our bodies. It can be a slow process, but with daily yoga practice, healthful changes are deeper and more sustainable than trying to impose an external program. Awareness arises naturally. Then we have to face what resistance we might have to making change in our life and either resolve it or not. Yoga makes this process much more clear.
Yoga teaches us to enjoy and love our bodies and to allow our best selves to shine freely through our personalities. It's good to enjoy those things. To be grateful. Part of inhabiting that gratitude for growth and ease in our life is to realize that yoga is not even about "getting" those things.
My teachers taught me that yoga is not about getting: yoga is not about getting a certain kind of body or even about getting peace of mind. Rather, yoga helps us develop holistic health in order that we may give. We may come to yoga feeding needy and materialistic and discover our inner riches. And then we discover the greatest joy is to share those riches with others. Yoga helps us make peace with the inevitable fact that one day, we will ultimately give everything away, even our bodies.
Yoga is about giving. While giving sometimes requires sacrifice, giving is key to the great work of life, and that is a joyful thing. We each have the right to find what we love to do and then use that work to serve and love. Then, we can live in love. When we find the work that brings us joy, we find power. True power is not the ability to coerce, but rather the ability to add love to the world. To create a more just world. To expand understanding in the world. Loving your work, loving with your work, letting yoga flow through you. Being present with other people, plants and animals. Loving freely and with joy.
In our reductionist culture, the power and even pleasure of yoga can seem invisible. Why should I go to the mat daily when I can spend the time working out at the gym or watching tv or making money, etc. Each time we practice, we are reminded, Oh yes, there is this wonderful thing I can do to feel free. To remember that I am alive.
Yoga is good for our bodies. It's also "good for" creative work, problem solving, human relationships, being in loving relationship with nature, tapping into genius, growing kindness, feeling safer in intimacy, supporting sobriety, addiction recovery, emotional healing, dealing with grief, becoming more discerning, living in equanimity, internalizing one's locus of control, soothing anxiety, easing depression, restoring or discovering sexual sensation, romantic connection, resolving obsession, deepening patience, finding inspiration in boredom, listening to one's intuition, building resilience and on and on.
Sounds sensational, but try it and see! I may be far from perfect, but I was a complete wreck before I began practicing yoga, and I feel that I have grown rather than stagnated over the years, and I gratefully credit that growth to yoga practice. How does yoga do so much? Yoga uses concrete practices to help us connect with the soul rather than the ego. (You can replace the word "soul" with "more actualized self" or "inner guide", if that resonates more with your understanding. You can also think of the ego as your personality.) When we can observe ourselves, we understand that the ego is not who we are, that it is a tool for living in the world, and so we put the ego in its place. We can, more often, let the soul shine through a healthier, loving ego and body.
My teachers at Yoga Central emphasized Patangali's second sutra (the first being now commences the study of yoga):"yoga citta vrtti nirodhah "
This can be translated as "Yoga is the stilling of mind clutter/busy-ness". (My translation feels a little prosaic, as if reinforcing the idea that yoga is another way to "hack" your lifestyle. The experience is much deeper than my facile translation.) Yoga clears the "mind stuff", the impressions and tendencies of past experiences that manifest as preconceptions or prejudices that can blind us to the present moment and creates a binding veil that hides the larger truth. Yoga moves the body, breath and mind in a way that can set us free from unfounded assumptions and unconscious habits that limit us. We often aren't even aware of those limits until we begin a practice that starts breaking them down.
Yoga teaches us to cultivate the inner witness and to feel with our whole bodies. This cultivated awareness and integrating feeling sets us free. There is so much work to do in this world. So much love, joy and beauty. The daily grind can blind us and take away our power. Yoga helps us slow way down and tap into our deepest heart so we can fully live in our hearts, in our bodies, in our world.
Background and Training
I've practiced yoga since 2000 and graduated from Yoga Central's 200 hour teacher training program in 2019. My teachers Rhonda Custer and Mike Curtis took a clear and comprehensive approach emphasizing and awareness, philosophy, anatomy and discernment in language. They have each spent decades studying various styles deeply and have maintained sparkling curiosity for yoga. I encourage you to check out their training and the school because in addition to their regular quality offerings, they bring in teachers from all over the world for workshops. They are open to all kinds of yoga, and yet there is a consistency and clarity in their perspective with an unwavering focus on awareness and peace. Yoga Central (as well as their other studios the Yoga Place and Yoga Shala) is more than a studio; it is a yoga university and a yoga home.
Two supplemental classes I took during my training that were very influential were Anatomical Geography and Asana Lab with Mary Richards and Yoga Shaman Workshop with Jeffrey Zayda. The Mary Richards workshop was an immersive weekend exploring the latest understanding on the relationship between anatomy and asana, as well as dealing with emotional trauma and the power of internalizing yoga practice and learning to feel into the practice rather than be concerned with the aesthetics of the practice. I think anyone with a body would be interested. My understanding is that she regularly comes from Washington D.C. to Yoga Central in the fall for a weekend workshop.
Jeffrey Zayda's shamanic approach was pure bliss for me because he connected transcendental practices and visualizations and stories to yoga in a way that resonated with my deepest interests in our ancestors and the heart of consciousness moving through flowing, living breathing yoga practice.
I took my first yoga class in 1989 when I was eleven with my mother at a local recreation center. We practiced on towels in a dim room. It was a gift to feel peace in my body during an awkward age when I most often loathed my body. I had an experience during savasana in which I felt as if my palms were touching the floor, when they were in fact facing the ceiling. The sensation was so real that it felt like a secret.
I rediscovered yoga in 2000 when I was 22 and a friend gave me a copy of Richard Hittleman's Yoga: 28 Day Exercise Plan, published in 1969. Even though I'd had some profound hours of consciousness awakening experiences earlier that year, I actually came to the practice because I wanted to lose weight. My friend said the book helped her mother lose weight when she was our age. Stepping into the practice changed my perception in a way I couldn't have anticipated. Each day included a progressive hatha yoga practice demonstrated by black and white pictures of a slim young woman in a leotard, as well as short text on yoga and lifestyle that was actually pretty useful and thought-provoking. I practiced on a blue and green towel that I'd hung onto from childhood.
That summer I also read Peace is Every Step: the Path of Mindfulness by Thich Nhat Hanh, which also changed my thinking and my life. Reading that book along with practicing yoga resolved a troubled time in my life. I'd been suffering from depression for years, and I had had some progress in lifting that depression, but the yoga practice and the Zen book exposed the root of the misunderstanding that causedmy depression and allowed the experience of connectedness and peace that I hadn't known existed. This set a bound part of my mind/heart free in a way that has stayed free for twenty years now.
I've had a home practice since then, practicing at least every other day for at least ten minutes, ideally and often daily and for longer. Early on in my practice, I took a course based on Alice Chistensen's American Yoga Association program and then practiced from her books. I then discovered Satyananda Yoga and the Bihar school and fell in love with their esoteric and yet practical teachings elaborated in long books written from a traditional Tantra yoga perspective that included practices and ideas about all aspects of life.
I also enjoyed many Vinyasa classes at studios over the years and became very familiar with that flowing style springing from and returning to Surya Namaskar. I attended a Tantric workshop with the late Psalm Isadora in 2011 called "Awakening the Sacred Feminine". This was a pivotal experience and I was greatly inspired by her deep, powerful work. I read by , which resonated deeply with me as he connected Tantra with feminism and paganism; he described Tantra yoga as a universal yoga of nature and love, for example describing the natural tendency of people to visit the beach as a pilgrimage to elemental earth, water and sky.
For eight years I practiced ceremonial magick with the local body of the O.T.O. (Ordo Templi Orientis) and served as priestess for the Gnostic Mass for several years. I love my brothers and sisters from those years and think and dream of them often. Even though I don't practice in that way anymore, I am grateful for all I learned and have great respect for their work.
I've practiced solitary earth magick for many years, in conversation with the moon and in celebration of the seasons. Two other books that have had a huge influence on my yoga and ritual perspective are A Witch Alone (Thirteen Moons to Master Natural Magic)by Marian Green and Where the Spirits Ride the Wind: Trance Journeys and other Ecstatic Experiencesby Felicitas Goodman. Green's book might sound like any number of cookie-cutter "how-to" Wicca books, but the writing is so naturalistic and mysterious and deep—just reading passages from the book is a ritual experience and reading the book when I did confirmed the anarchist and earth-based approach to spirituality that I was growing into. Goodman's book is amazing—she was a linguist who discovered predictable patterns in glossolalia (speaking in tongues), and later experimented with postures used by cultures all around the world and found that when practitioners assumed those postures while listening to fast drum beats, they had similar visions and journeys with recurring beings, such as the Grandfather Bear, the great healer. This was a period where I was learning how to listen to our ancestors.
A Language Older than Words by Derrick Jensen is an important work, that along with The Last Hours of Ancient Sunlightby Thom Hartman helped me understand that the worldview of our ancestors, that of valuing life over profit and the sentience of all living beings is our only hope for healing our violated Earth.
After my daughter was born, I experienced crippling anxiety, and I discovered Ram Dass, and his words saved my heart. I ravenously consumed his talks on Youtube videos. As a young man, he was so sharp and clever and told wonderful stories, and as an very old man, his words were slow and simple and he urged people to return to the heart, over and over again. At that time in my life I was most healed by his talks during middle age when he articulated the importance of acceptance, equanimity and that they way to live joyfully with sorrow and fear is to have the courage to allow the heart to open. This heart-centered practice proved to be the key to integrating all I'd learned.
In 2017, I started attending a Unitarian Universalist church and have been moved by their continuation of Martin Luther King Jr.'s idea of building Beloved Community. The UU church has been a wonderful community for my daughter continues to inspire me as people come to the service so happy to express love and affection for each other and despite diverse backgrounds an beliefs all share the belief in our interconnectedness and working towards justice and the common good. It is a heart-centered church.
I have been most recently studying classical Tantra, in particular nondual Shaiva Tantra. I strongly recommend the work of practitioner and scholar Christopher Wallis. I recently took a comprehensive online course offered for free by Wallis and the Tantrika Institute. It was wonderful! Now I'm reading several of his books. This philosophy and practice resonates with me deeply.
I have to mention that my practice has been greatly influenced by my experience as a performing artist and a writer. The flow state of improvising extreme music, generating fictional worlds and in deep meditation all shares a similar urge to the transcendental. It feels good. Sometimes it hurts. Sometimes it's really hard. But it is all part of healing and understanding and loving.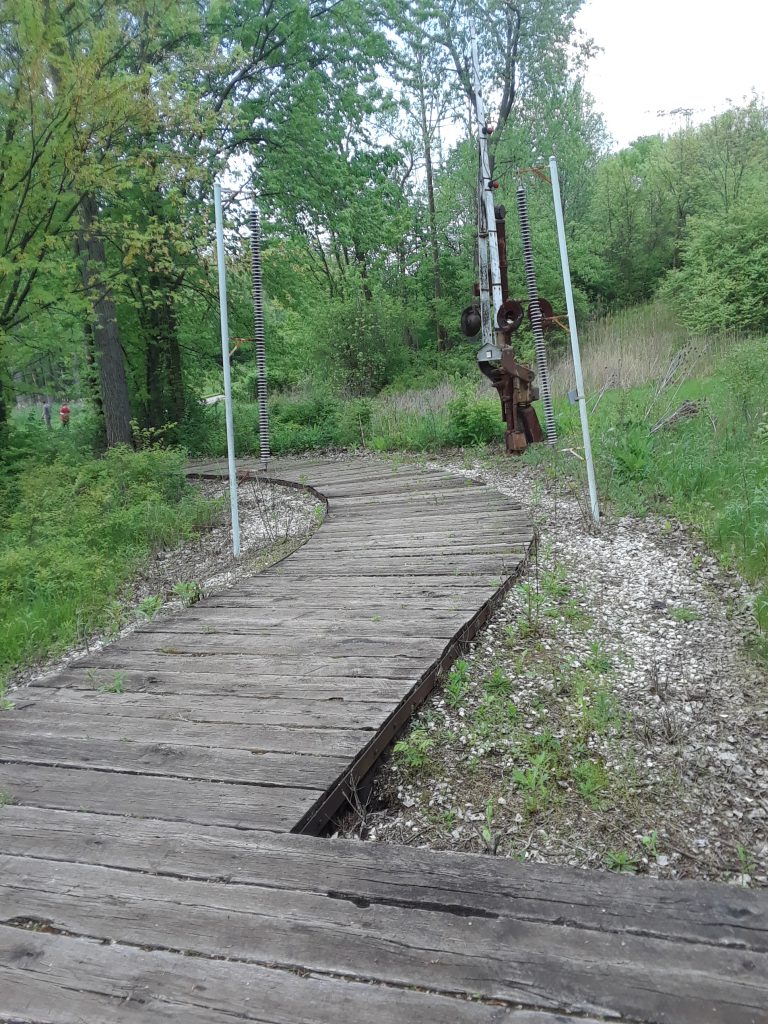 OM Lokah samastah sukhino bhavantu…
OM santi, santi, santi.
LOVE
stars sand seeds wood
"Because we are imperfect and love so
Deeply we will never have enough days,
We need the gift of starting over, beginning
Again: just this constant good, this
Saving hope." — Nancy Shaffer from her poem "Because We Spill Not Only Milk"
"Children show scars like medals. Lovers use them as a secrets to reveal. A scar is what happens when the word is made flesh."
― Leonard Cohen
CONTACT arhowland108@gmail.com